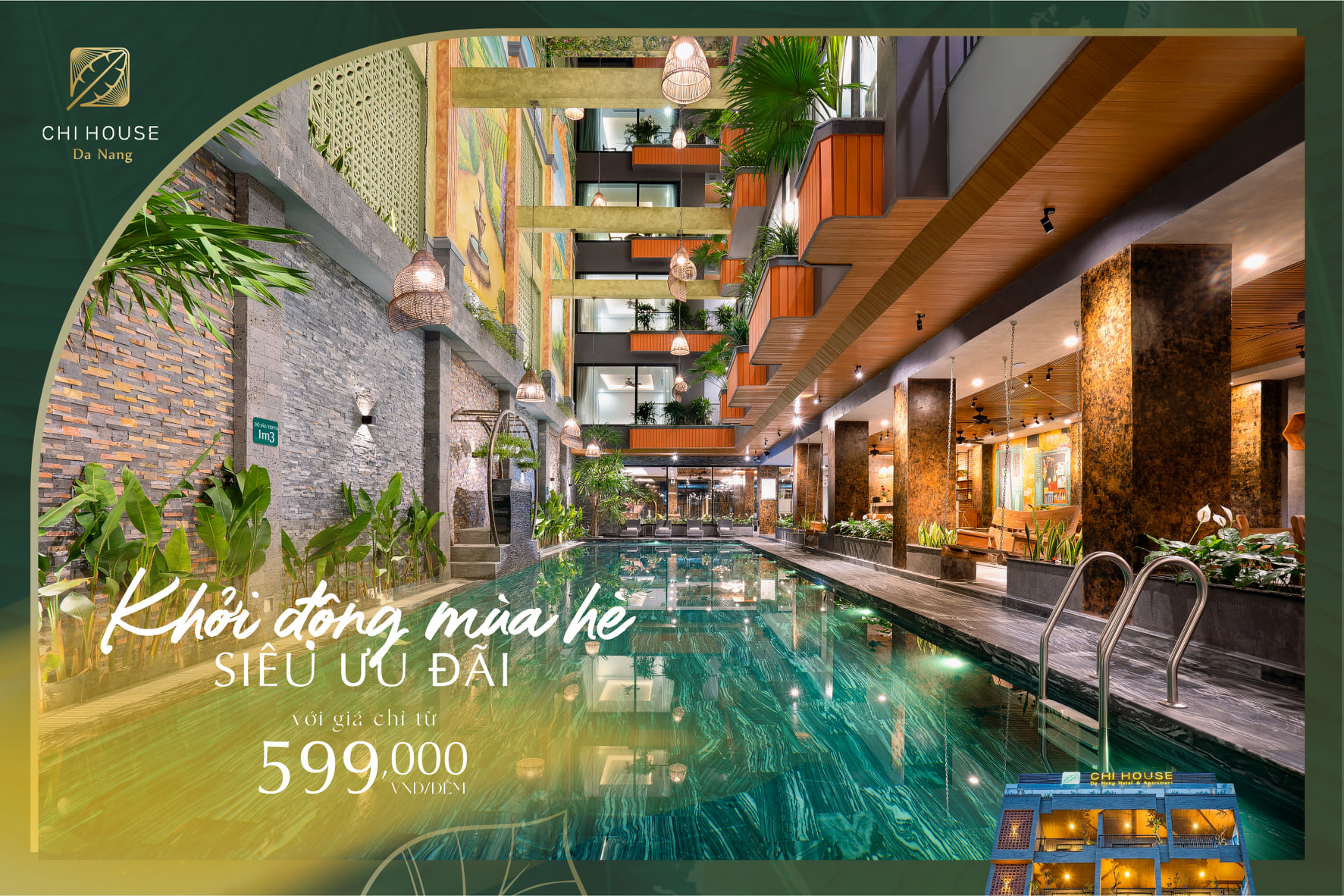 Welcome to Chi House Danang!
Chi House Danang Hotel & Apartment is located at 42 Lam Hoanh street , right next to My Khe beach, which has the most prime location in Danang City, with rows of green coconuts along the coast and stretching white sand, is the most ideal stop when you have the opportunity to visit this worth-living city.
Chi House Danang is just 10-minute drive from the city center. From the hotel you can easily go to entertainment venues, sightseeing such as Asia Park, Mable Moutain, Hoi An Old Town, Son Tra Peninsula …
The hotel is built in a modern, unique, environmentally friendly Eco-chic style, focusing on green space, with more than 50 rooms designed extremely luxurious and comfortable. In addition, the hotel attaches great importance to diversifying the types of services at the property to give you the most comfortable moments while staying here.
Cuisine
Enjoying food is an integral part of your travel itinerary and that is why Chi House Danang puts a lot of enthusiasm into services at restaurants and bars.
We offer the richness, variety and difference from local dishes to Asian and European menus.
We always try to bring the highest satisfaction to our customers whether it is the simplest meals or the most luxurious meals at Chi House Danang.